ProgressiveEnviro.com offers an array of Strainers for Filtration systems. Please view the base types below. Customized Strainer models are available based on need.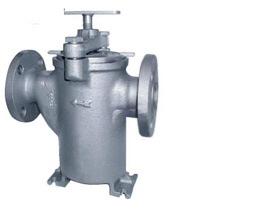 Simplex Strainers
The simplex basket strainer is a top quality, heavy-duty unit designed to stand up to the most demanding of applications, perfect for industrial and commercial applications in which the line can be temporarily shut down for strainer basket cleaning or change-out.
Quick open cover-no tools needed, and heavy wall construction
Machined basket seat with large capacity baskets
Threaded drain
Perforated or mesh 316 stainless basket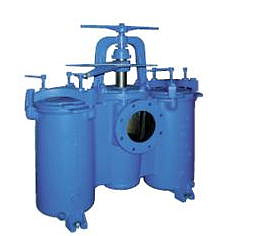 Duplex Strainers
The duplex basket strainer can operate continuously, eliminating the need to shut down processes for cleaning of strainers. When the first basket is full, a unique flow diverter cartridge shifts flow to a second basket to permit removal and cleaning with no interruption to operations.
Continuous flow, no shutdown for basket cleaning
Perforated or mesh 316 stainless steel basket
Cast Iron, Carbon Steel, Bronze, 316 Stainless Steel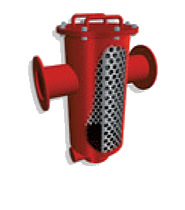 Self-Cleaning Strainers
Self-cleaning coarse strainer for applications where a fine level of filtration is not required. Can be installed in parallel to handle larger flow rates. This first-stage automatic water filter is designed to eliminate large debris from source water. A Coarse Strainer industrial water filter is often used in combination with other filter models to provide complete equipment protection.
Flow Rates: 450 gal/min to 12,000 gal/min
Line Sizes: 4 in to 24 in
Screen opening: 3000u, 5000u, 8000u
Temperature: 150°F
Working pressure: 35 - 150 psi
Power: Line pressure
Construction: Stainless steel or carbon steel