Let us help reduce your water footprint with a Water Recycling System. We offer a variety of smart solutions that adhere to strict discharge requirements while saving money. The planet can never run out of water - But it can run out of water we can drink. The natural water cycle can not keep up with our growing demand. Fortunately the water molecule can not be contaminated, it can only be mixed with contaminates that make it unsafe for certain uses. Modern technology allows us to remove contaminates in order to keep up with our growing demand.
We all live downstream.
Potential Water Reuses via Water Reuse Systems :
Purify Rainwater Collection System
Green Roof Irrigation.
Substantially Reduced Septic System Footprint Area
Lawn and Landscape Irrigation
Garden and Greenhouse Irrigation
Hydroponics
Decorative Water Features
Aquifer Recharging
Toilet and Urinal Flushing
Auto, Boat and Aircraft Washing
Cooling Towers
Potable Water
Together we can apply all of the right resources – technology, ongoing technical support, and our extensive experience – to help reduce costs, increase efficiency, minimize your water footprint, and ensure that you have a safe, reliable supply of water.
Greywater Reuse Systems / Graywater Reuse Recycling Systems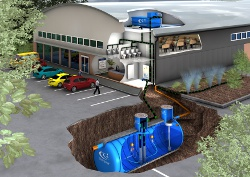 Greywater makes up around 30 to 50 per cent of wastewater discharged into our sewers. Therefore, greywater recycling offers facilities the chance to cut their water use by up to half. Generally defined as wastewater from bathrooms and laundries, greywater can come from our showers, baths, basins and washing machines. It may be contaminated with a range of soluble and insoluble (particulate) substances such as soaps, detergents, skin, saliva, dirt and lint. Each type of contaminant, whether it is detergent/surfactant, organic, microbial or particulate, must be treated appropriately. Properly treated this water can now be recycled and reused. Using a state-of-the-art filtration and sanitation system, we help turn this wasted precious natural resource into a perfect renewed source.
Rainwater Capture




Rainwater capture is a great idea but there are challenges. First, it's raining, irrigation needs are nil so captured water needs to be stored; and the more the better. 1 inch of rain on a 3,000 sq. ft. roof yields 1,869 gallons. You could easily capture 10,000 gallons or more and store it for reuse on the proverbial 'sunny day'. We can design a cost efficient, fully automatic rainwater reuse system that not only satisfies your environmental conscience but saves money!
Commercial Water Recycling and Reuse Systems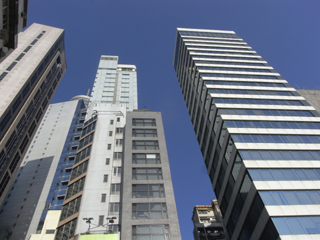 For commercial property owners and leaseholders the need to conserve water is becoming a mandatory requirement. Additionally, it's simply the right thing to do, both from a financial and environmental standpoint. At the Paul Mitchell School in Costa Mesa, their system saves 400,000 gallons annually. If LEED Certification is a priority, gray and rain water reuse adds valuable Water Efficiency points helping achieve the highest possible LEED Classification.
Resorts & Hotels




Our water reuse systems are perfect for Resorts and Hotels. At the Hampton Inn and Suites in Camp Springs Maryland, when near full occupancy over 7,000 gallons of water will be saved DAILY by their system. The use of safe recycled water has a direct and positive impact on operating costs. Additionally if LEED Certification is a goal our systems provide valuable Water Efficiency Points helping achieve the highest possible LEED Classification.