Industrial Wastewater Recycling
Recycling industrial wastewater can increase profitability while helping to conserve water – an increasingly scarce and expensive commodity. Water scarcity is increasingly driving innovation. Wastewater reclaim systems previously considered a disposal liability can now become a valuable resource. ProgressiveEnviro has 40 years experience in the advanced treatment of wastewater and process water to purity levels that allow its reuse in industrial, agricultural, or municipal processes. Our energy-efficient water treatment solutions can produce pure and ultrapure water for reuse in power generation, cooling towers and district cooling systems, beverage bottling, food production, agriculture irrigation, and many other industries.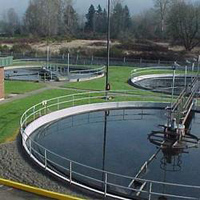 The steps needed to treat industrial wastewater, and the ways recycled water can be used effectively, depend on the substances present in the wastewater and the water requirements of a particular facility.
Treated wastewater from a wastewater reclaim system can be used in:
Cooling Towers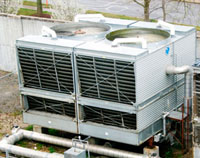 In many facilities, the make-up water to their cooling tower can be 50% of the total demand for fresh water. With water scarcity in many areas, the reuse of cooling tower blowdown water was introduced. These concentrated cooling water blowdown streams are extremely rich in silica, are characterized by higher hardness levels and include other organic loads. ProgressiveEnviro's Recovery Process can return nearly all of the blowdown volume for use as service or demineralized water.
Food Processing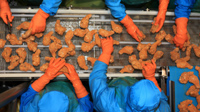 Reusing water in food-processing operations is challenging, but certainly surmountable with the right technology. Even difficult-to-handle wastewaters can be treated using advanced technology, often producing water that is clean enough to reuse within the plant. We have also designed systems that reliably clean water from spent clean-in-place streams allowing it to be reused within the facility. Our experienced engineers can help you use water efficiently, no matter how large the volume. The right membrane technology can deliver substantial financial and compliance benefits and even help you reduce your water footprint.
Mining Industry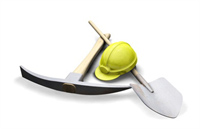 Supporting mining operations with fresh water is critical to their success. While the majority of water at mining sites is used in grinding and separating minerals, it may also be used to support downstream processing, product conveyance, and onsite mining personnel. Mining water treatment and reuse of water also plays a critical role in keeping costs in check. Regardless of the end use, ProgressiveEnviro.com offers a wide variety of water solutions, including filtration and RO systems, that turn both seawater and brackish water into fresh usable water. And when your operations require a modernized reuse plan, our engineers can help design an optimal solution.
Oil & Gas Solutions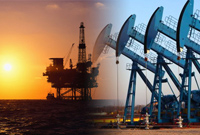 Extraction Wastewater Treatment
We can help keep your water in the ecosystem and avoid losing it to deep well injection by allowing ProgressiveEnviro to do the final separation and treatment of the water recovered during the extraction process. We can clean the water to meet local discharge requirements or purify it for re-use. We can also clean the produced water from traditional oil recovery and fracking.
Creation of Potable & Injection Water
Whether you are starting with water from a bore hole (well), river, lake or the ocean, we have the experience and technology to purify to the quality you need. We will use state of the art technologies to produce the quality of water required for your operation at each site.
Drill Cuttings
We design portable treatment systems to meet your needs and treat the generated wastewater during the drilling process.
Pulp & Paper Mill Waste


Pulp and paper mills around the world are looking for ways to reduce water consumption and recycle wastewaters as an effective means of minimizing treatment costs and reducing their water footprint. With current and emerging technologies, it's becoming easier than ever. We offer a variety of high-tech options that can actually save on resources. Whether you require a submerged MBR solution, a tubular system fit for high solids, or a tertiary ultrafiltration membrane, ProgressiveEnviro.com has the experience, people, and leading technology to provide the ideal solution.
Agricultural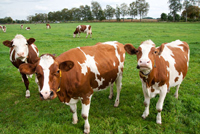 Delivering Total Water Solutions for Your Soil, Crops and Livestock
As a member of an industry that uses 70% of the world's water resources, you understand that quality, delivery and management of water are critical to your success. Your bottom line depends on it and so do the health and well-being of people around the world.
That's why agriculturalists and producers rely on ProgressiveEnviro's total solutions to supply water, treat wastewater and analyze, even under the most challenging conditions.
ProgressiveEnviro.com products, systems and services for the agriculture market include:
Water and wastewater transport, treatment, and disinfection products and systems,
which cover a multitude of agricultural businesses including:


Aquaculture
Dairy, beef, poultry and hog operations
Grain growing/processing
Greenhouses
Orchard and fruit processing
Pump houses
Raw water
Sludge transport and processing
Vineyards/winery operations
Waste treatment